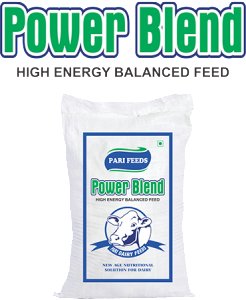 Power Blend is packed with high energy & high proteins, with special emphasis on essential amino acids to cater the extra requirements of high milking animals. Power Blend is, of course, rich in all critical nutrients including minerals & vitamins for high yielding animals so that the animal produces to its full potential.
Power Blend is formulated for maintaining the ideal constituents of the milk, so that you get best of the Fat & SNF contents. Power Blend is available in Mash & Pellet forms.
Recommended dosage:
For Health and maintenance: 2 Kg per animal
For Milk: 450 g per litre of milk.